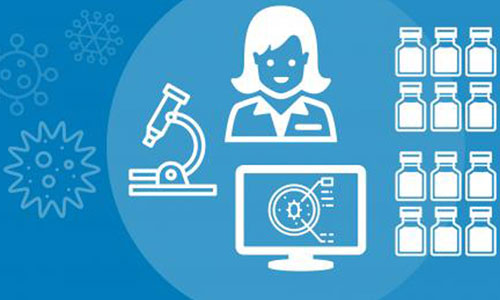 As COVID-19 continues to impact our communities, we eagerly wait for vaccine to combat it. We've covered things that you should know about COVID-19 vaccines to keep you informed.
Will the vaccines be safe?
The path to an approved vaccine begins with research involving tens of thousands of volunteers and careful review of all of the data. These data are studied by medical and research experts to make sure the vaccines are safe and show clear benefits. For more information click on the link below
https://www.cdc.gov/coronavirus/2019-ncov/vaccines/effectiveness.html

That means that no vaccines will be released in the U.S. without data that clearly shows that they can prevent COVID-19 and are safe for use.
Visit theCenters for Disease Control and Prevention's website for more information about vaccine safety and development processes.
Are the vaccines being tested?
As of November 4, 2020, there are four vaccines that have begun large-scale (phase 3) clinical trials in the United States.
These COVID-19 vaccines have already been given to tens of thousands of volunteers who are monitored closely to make sure the vaccines are working and safe.
Who will get the vaccines?
There may be a limited supply when FDA first authorizes or approves the use of one or more COVID-19 vaccines in the United States. This would mean that not everyone will be able to be vaccinated right away.

COVID-19 vaccine will be given first to those who are at the highest risk for exposure, such as front-line healthcare workers, and to those that are at higher risk for serious illness from the virus such as residents of long-term care facilities (LTCF). This plan is based on CDC recommendations for distributing the initial limited supply of vaccines.
What are the side effects of vaccine?
Based on available data, COVID-19 vaccination is expected to elicit systemic post-vaccinations symptoms such as fever, headache, and myalgias (muscle aches). More guidance will be provided by the Advisory Committee on Immunization Practices (ACIP) and the Centers for Disease Control and Prevention (CDC) about possible side effects of the vaccine once it is approved by the FDA for use.
How many doses of vaccine will I need?
Nearly all COVID-19 vaccines being studied in the United States require two shots. The first dose only "primes" the immune system and will likely not provide much, if any, protection from infection. The second dose is what creates the lasting protection against the virus. If you get a vaccine that needs two doses, be sure to get both!
If I already had COVID-19 and recovered, do I still need to get vaccinated with a COVID vaccine when it's available?
There is not enough information currently available to say if individuals who already had COVID-19 will benefit from COVID-19 vaccination.
Why would a vaccine be needed if we can do other things, like social distancing and wearing masks, to prevent the virus that causes COVID-19 from spreading?
Utilizing all tools available is vital in stopping a pandemic. Vaccines work with your immune system so your body will be ready to fight the virus if you are exposed. Social distancing and wearing of masks help reduce your chance of being exposed to the virus or spreading it to others.
What About Guam?
Guam is waiting to learn details regarding the COVID-19 vaccines that will be provided from the federal government.

Once we have the vaccine available in Guam, it will be distributed in phases, with hospitals and health departments receiving vaccines first in order to vaccinate front-line health care workers and those individuals at highest risk of serious disease.
 
In the meantime, you should continue what you are doing to prevent the spread of coronavirus: regular hand washing, wearing a mask any time you are within six feet of someone who is not living in your home, and distancing yourself from others. For more information on preventative actions and how to protect yourself from COVID-19, check out http://dphss.guam.gov/covid-19-educational-resources/ for more information.


Note: Guam DPHSS continues to actively monitor COVID-19 and provide up-to-date information. The information provided may be subject to change.